SURF SHOW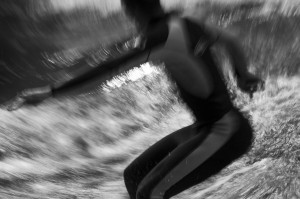 July 27, 2010 - September 5, 2010
Clic Gallery 255 Centre Street, NYC
A document of the underground movement of urban youth spiking rivers to catch a wave in landlocked Europe.
Munich has it's own man-made Malibu, from surfers so passionate they built their own waves.
The Eisbach is a tributary of the Isar River, which starts where two underground canals in Munich meet under the 19th-century Prinzregentenstrasse bridge. The shape of the bottom- along with wooden boards wedged into the canal by local surfers-creates a extremely fast and surfable wave that has become the most popular "river-surfing" spot in Europe.