Biography
Paul Solberg, (b. 1969) studied Anthropology at the University of Cape Town before moving to NYC in 1996. Solberg began his photographic career with his first published book, Bloom (2005), following Puppies Behind Bars (2006), Tyrants + Lederhosen (2011), Tattoos, Hornets & Fire (2012) (co-authored with C. Makos), and his monograph, Ten Years In Pictures (2014). First known for his acclaimed still life portraits, the same stillness is seen in his human subjects, such as the portrait of Ai Weiwei (2008), and in the acclaimed…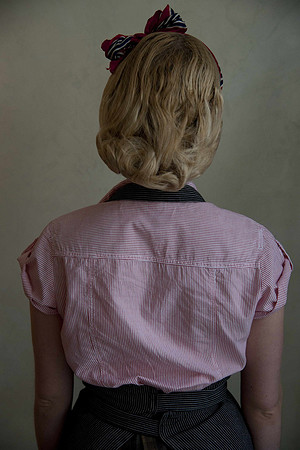 CNN Travel
Two artist-photographers have traced the footsteps of Stieg Larsson's crime-beating heroes to create a travel book with a Millennium series hook.
The travelogue "Tattoos Hornets Fire," produced in conjunction with VisitSweden, isn't a traditional, broad-view travel guide.
Instead, it shows readers where to eat like Larsson and live like Lisbeth Salander, the fictional protagonist of the writer's "Dragon Tattoo" novels.
Known artistically as the Hilton Brothers, Americans Christopher Makos and Paul Solberg present a grungy and dreamy Sweden centered on the Swedish novelist Larsson's three novels: "The Girl with the Dragon Tattoo," "The Girl Who Played with Fire" and "The Girl Who Kicked the Hornets' Nest."
7 March 2018
See All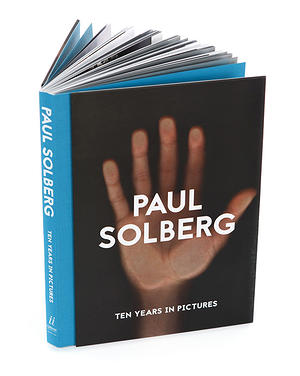 BOOK: PAUL SOLBERG TEN YEARS IN PICTURES
"Paul's images evoke bygone eras, while remaining fresh and immediate." - Sir Elton John
Huffington Post (Interview) Nov 2015
Document Journal Nov, 2015 (Interview)
WWD Oct, 2015 (Interview) Nov 2015
Shoot Me Magazine Oct Issue (Cover)
Shoot Me Magazine Nov Issue (Interview)
L'Oeil de la Photographie Oct 2015
ROOMS Magazine Oct 2015
THE ESSENTIAL BEAUTY OF THINGS
There are certain photographers who, in their gaze and personal way of understanding photography, strive to create other worlds where object and author are imbricated in a way that allows both to be fruitful and multiply, giving rise to a creative act. Others, under the pretext of that same quest for authorship, use the object of their work merely to deploy a preconceived vision of that which has caught their eye. They take what exists and twist it to suit their own interests, with the aim—often vain and trivial—of transforming it, laying claim to it, divesting it of all or part of its essence in a kind of vampirical act where the object is pushed into the background while the sole author hogs the limelight. This act of creative hubris is rarely found in combination with virtue, but when it is, we find ourselves before a masterpiece, a creation inextricably bound to its creator, and in it we recognize the genius of one who has managed to enter into a kind of positive communion with the objects, landscapes, or people he or she finds interesting. In short, we find ourselves facing the work of an artist. - excerpt from José Guirao essay
1 October 2015
See All
(Makos - Solberg) - Walk Through an Exhibition