Biography
Paul Solberg, born in St. Paul, MN, studied Anthropology at the University of Cape Town before moving to NYC in 1996. Solberg began his photographic career with his first published book, Bloom (2005), following Puppies Behind Bars (2006), Tyrants + Lederhosen (2011), Tattoos, Hornets & Fire (2012) (co-authored with Christopher Makos), and monograph, Ten Years In Pictures (2014). First known for his acclaimed flower portraits, the same stillness in his portrait of Ai Weiwei (2008), and his Service series, which resides in such collections as the Elton John Photography Collection and shown at the American Embassy, Kiev, 2017. Solberg's photographs have been published in Publisher's Weekly, Le Figaro, CNN, L'Oeil de la Photographie, Interview Magazine, WWD, WSJ Int'l. His work has been shown internationally at the museum La Casa Encendida (Madrid), Subte Museum, Galerie Sho Contemporary Art (Tokyo), Galerie Hiltawsky (Berlin), Karl Hutter Fine Art (LA), MM Fine Art (NY) and Galerie Catherine Houard (Paris). Solberg lives in New York City.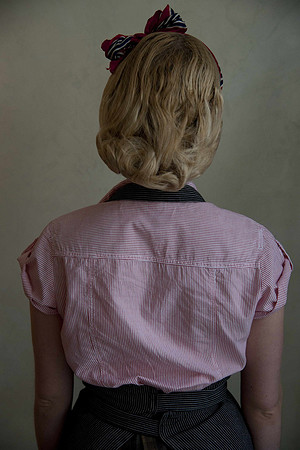 CNN Travel
Two artist-photographers have traced the footsteps of Stieg Larsson's crime-beating heroes to create a travel book with a Millennium series hook.
The travelogue "Tattoos Hornets Fire," produced in conjunction with VisitSweden, isn't a traditional, broad-view travel guide.
Instead, it shows readers where to eat like Larsson and live like Lisbeth Salander, the fictional protagonist of the writer's "Dragon Tattoo" novels.
Known artistically as the Hilton Brothers, Americans Christopher Makos and Paul Solberg present a grungy and dreamy Sweden centered on the Swedish novelist Larsson's three novels: "The Girl with the Dragon Tattoo," "The Girl Who Played with Fire" and "The Girl Who Kicked the Hornets' Nest."
7 March 2018
See All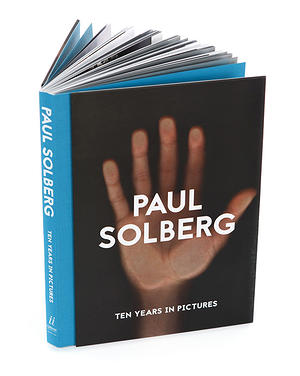 BOOK: PAUL SOLBERG TEN YEARS IN PICTURES
"Paul's images evoke bygone eras, while remaining fresh and immediate." - Sir Elton John
Huffington Post (Interview) Nov 2015
Document Journal Nov, 2015 (Interview)
WWD Oct, 2015 (Interview) Nov 2015
Shoot Me Magazine Oct Issue (Cover)
Shoot Me Magazine Nov Issue (Interview)
L'Oeil de la Photographie Oct 2015
ROOMS Magazine Oct 2015
THE ESSENTIAL BEAUTY OF THINGS
There are certain photographers who, in their gaze and personal way of understanding photography, strive to create other worlds where object and author are imbricated in a way that allows both to be fruitful and multiply, giving rise to a creative act. Others, under the pretext of that same quest for authorship, use the object of their work merely to deploy a preconceived vision of that which has caught their eye. They take what exists and twist it to suit their own interests, with the aim—often vain and trivial—of transforming it, laying claim to it, divesting it of all or part of its essence in a kind of vampirical act where the object is pushed into the background while the sole author hogs the limelight. This act of creative hubris is rarely found in combination with virtue, but when it is, we find ourselves before a masterpiece, a creation inextricably bound to its creator, and in it we recognize the genius of one who has managed to enter into a kind of positive communion with the objects, landscapes, or people he or she finds interesting. In short, we find ourselves facing the work of an artist. - excerpt from José Guirao essay
1 October 2015
See All
6 / December / 2023
EXHIBITION: "STUDIO VISIT" PAUL SOLBERG + CHRISTOPHER MAKOS
HENRY BUILT / NEW YORK
The two artist always interested in new and non-traditional collaborations with artists and artisans in different worlds. This is where expansion of thought and esthetic grow, getting our of one's tribe and learning the discipline and art of another.
In this exhibition "STUDIO VISIT" Solberg and Makos, and their shared art duo the Hilton Brothers, have offered to bring the studio visit experience to Henry Built, for a one night experience. An intimate winow into the studio visit of one of the last vital art photographers studios in Manhattan.
5 / October / 2025
ANDY IN NATURE
FOREST HALL / Milford
EXHIBITION HOURS: Thursdays + Sundays from 12-5 p.m., and Fridays + Saturdays 1-9 p.m.
ANDY IN NATURE
Andy Warhol (1928-1987) has typically been perceived as a personification of the consumer society that marked the second half of the 20th century. Famous for his focus on celebrity and industry, he became synonymous with all that is manufactured by man and machine. The hive of his artistic output was known as 'The Factory', perhaps a nod to the industrial and mass produced.
Andy in Nature explores Warhol through a very different lens, that of photographers Christopher Makos and Paul Solberg, showing the disparate influence Warhol had on these two artists.
Makos was by Warhol's side for much of the 1970's and 80's. He presents a new and under-appreciated dimension of Warhol: his relationship with nature. The charge in Makos photographs, many of which are exhibited here for the first time, comes from their challenge to the media caricature of Andy Warhol as a plasticine-like figure — the famous face of Campbell's Soup, Brillo, Pepsi Cola and Burger King. Instead, he is seen in these images, in a field, by the beach in Montauk, on a mountain in Colorado, or in a rowboat in Paris. To see Andy Warhol in these unexpected and seemingly out of context settings is surprising to the eye. The images ask us to do a double take and reconsider our perceptions of Warhol the man, by adding yet another layer to his complex and enigmatic figure.
The exhibit is a departure for Makos. A famous urbanite himself, acclaimed for his documentation of the urban world around him: the artistic and literary life of Downtown Manhattan, colliding with the glitterati scene Uptown, and the coexistence of the two worlds, unique to 70's and early 80's Manhattan. In this exhibit, Makos strays completely from the city themes. Absent are the shots of Studio 54, the Mudd Club, and the bacchanalian excesses of the era. Instead, in Andy in Nature, we gain access to another dimension of Makos's body of photographic work, as well as a more contemplative look at Andy Warhol: it is two friends on holiday- usually a work holiday for Andy- removed from the urban environments for which they are best known to inhabit.
Warhol's influence is omnipresent with artists that came after him. Solberg is not immune from his hand, both for the Warholian business acumen passed down from Makos, and artistically, the merits of restraint and impact of scale.
Paul Solberg, whether it's his ethereal portraits of human beings or flowers, his approach is the audacity of simplicity. Solberg leaves the subject nowhere to hide, distilling the singular essence of his subject with the brush of light. His process is as much the photographing of light as it is the protagonist in his frame. He luxuriates on his subjects; the skin of the flower given the same adulation as his human subjects. There is a scrutiny to his method, elevating the smallest flower into a landscape. There are three examples in this exhibition, from Solberg's "Eight Series" (2008), where he has taken apart the original architecture of the flower, creating rolling landscapes of pedals, with light as the compass through the rolling hills of his ephemeral sculpture. You see a similar artist's adoration for their subject in Georgia O'Keefe's animal skeletons paintings against blue sky, or Warhol's "Liz" or "Flowers" silkscreens, where the artist is taken somewhere irrational, elevating a subject as Idol. For Solberg, the message is clear: "to save ourselves, nature must once again be worthy of our worship."

ANDY DANDY: MAKOS + SOLBERG
The third part of the exhibition weaves the three generations of artists with the 18-year collaboration of "the Hilton Brothers', the moniker and second identity Makos and Solberg have shared since 2004. It's the melding of contrasting perspectives to create another side to a story: as they did with Hippofolium (2005), We the People (2014), and in this exhibition, Andy Dandy (2007).
The Rosetta stone of Andy Dandy was the result of Makos and Warhol's collaboration "Altered Image" (c.1981). Warhol's appearance is with make-up and a wig, otherwise remaining in street clothes. It wasn't drag, and it wasn't changing gender, but rather, showing the potency of these symbols and how they shift perception. Makos and Warhol's inspiration came from Rose Sélavy (1920), the collaboration of Man Ray and Duchamp decades earlier.
"Andy Dandy" (2007) is a series of twenty diptychs, which considers the rich association between Andy Warhol and flowers, creating a kinetic dialogue between Makos' and Solberg's work. Much like the "Altered Image" portraits, Solberg's used an opaque white environment in his early flower work, providing a weightless transition between Andy and the flower, and the two bodies of work naturally found themselves connected on Makos and Solberg's studio floor.
21 / January / 2027
ARTIST PAUL SOLBERG JIGSAW PUZZLE
ART X PUZZLES PUZZLES WITH PURPOSE / New York
Title: Philippe Petit Year, 2008 Jigsaw Puzzle Size: 19" x 19" (482.6mm x 482.6mm) Square | 500 pieces, Matte Finish, Eska Premium. The Collector Edition arrives in a specially custom-made wood box engraved with Art X Puzzles. Collector Edition of 20 + 2AP Signature Details: Original Artwork: Philippe Petit, 2008
ANDY IN NATURE Exhibition 2022