N E W B A U H A U S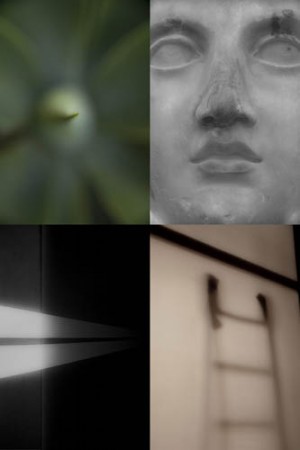 CHRISTOPHER MAKOS_PAUL SOLBERG
the HILTON BROTHERS on b a u h a u s
"The final goal of all artistic activity is architecture." Walter Gropius, founder of the Bauhaus school
Almost 100 years later, Bauhaus is the Rosetta Stone of Modernity, a movement that dismantled the old fashioned idea of Art, Architecture, and Craft as separate hierarchical entities.
The members of the movement seemed to judge on the merits of whether something was successful or not, rather than its "category". Architecture can be art and art can be architecture.
It is a movement that is still as relevant today as it was almost 100 years ago, as we see successful and unsuccessful interpretations of the Bauhaus idea in most every contemporary design, whether it be "12 mugs for a dollar" at Wal-Mart or 'The Egg' Opera House in Beijing; Bauhaus ideas are everywhere.
We consider the architecture of satin fabric and the artistic details of an engine. A simple pole covered in a blanket of luxurious emerald moss. Is the poll the architecture, or is the moss where the architectural idea resides?
The architecture of a cactus, a tree, a cloud. The geometry of the human face, whether it be flesh or stone. The perfection of the Pyramids.
In this Bauhaus exercise, we combine images to find new relationships between shapes and tones, in an attempt to further question our expectations of the photograph.
Paul Solberg, April 2010