Sebastian Guinness Gallery (2007)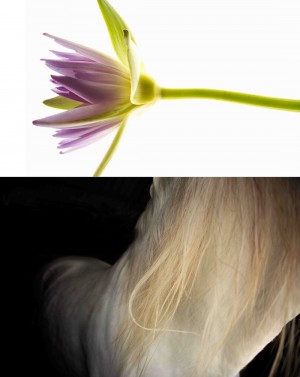 The Hilton Brothers Christopher Makos & Paul Solberg
17October - 21November (2008)
The Sebastian Guinness Gallery is pleased to announce the first show in Ireland of the Hilton Brothers (Christopher Makos and Paul Solberg) .
Makos and Solberg, both New Yorkers, became friends as they travelled together outside their city. As well as sharing a love of photography, they shared a sense of humour and lightness within the confines of structured social situations: acting outside of convention, wearing matching outfits of clothing that were totally at odds with the occasion, breaking into song at the tables of fashionable restaurants. This was not performance, in that they were not acting to an audience. Nor were they creating exotic personae to photograph. Rather, their private sense of the absurd and the random giddiness of their shared experiences were granted public display.
The Hilton Brothers' show at Sebastian Guinness Gallery brings together two bodies of work: the 'ANDYDANDY' and 'Hippofolium' portfolios. All are diptychs, to which each 'brother' brings his distinct contribution, creating a beautiful and intriguing dialogue between the two.
Technically superb flower images are Solberg's contribution to each piece in the show, whilst Makos brings his re-thinking of the equine portrait for the Hippofolium collaboration, and portraits of Andy Warhol for the ANDYDANDY portfolio. The images of Andy Warhol, who was a close friend and mentor, are the result of the 1981 collaboration between Makos and Warhol, 'Altered Image', through which the photographer and his subject used unexpected combinations of simple elements to explore identity.
The exhibition will comprise nineteen giclée prints, each of which is in a strictly limited edition.
The Gallery will be open Tuesday - Friday 10am - 6pm, Saturday 12 - 6pm, and by appointment.
Posted: Mar-2-2009