BLOOM RALPH PUCCI (2005)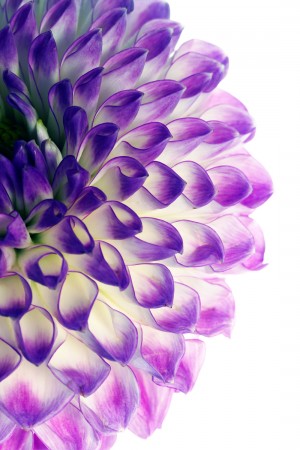 When Christopher Makos asked me to take a look at the photography of Paul Solberg, I could hear the excitement in his voice. It must be something unique and special for Chris to make a call, especially for the work of another photographer! I was not familiar with Paul's photography, but I am always looking for new and talented artists, designers, photographers – someone who has something "new to say'. The subject matter, Flowers, also interested me for the obvious reason beauty but also because my last show of flowers in 2000 was amazingly successful.
Did someone come up with a new slant on this overexposed topic?
After seeing Paul's work, Chris immediately called to ask me what I thought. He said there was going to be a book on the work coming out fall of 2005 and would I like to write the introduction.
I was honored.
I wanted the introduction to have a similar feel that I strive for with my mannequin, furniture, and art presentations – unpretentious, understated, almost bare.
I started thinking of words, names, places, that Paul's photography reminded me of. First, I wrote down fresh, modern, clean and then for some reason, Stan Getz the incredible saxophone player from the 50's / 60's came into my head. The rest followed: Samba, Original, Berries, Summer, Bill Evans, Irving Penn, Miami, New, Cool, Miles Davis, Jazz, Water, Corral, Astrid Gilberto, Italy, Sorbet, Barbados, Henri Matisse, Sexy, Translucent, Richard Meier, Wow, Arne Jacobsen, Yoga, Figs, India, Strawberry Fields, De Witte Lelie, Richard Gluckman, Brasil, Jelly Beans, Luis Barragan, John Pawson, Rio De Jenero, Ballet, Jade, Elsworth Kelly, Bel Air Hotel, New, Pure, Jens Risom, Virginal, White, Color, Cy Twombly, Spring, Tomatoes, Gaetano Velesco, Light, Flute, Herbie Mann, Lemons, Waves, Passion, Napa Valley, Museum of Modern Art. I could go on and on, but then I thought it would be interesting if after viewing this amazing work of Paul's for you the reader to continue this funny little word / name game. Have fun!
Ralph Pucci, April 2005