Take An Armchair Trip To Sweden's Underbelly With Brilliant New Photo Book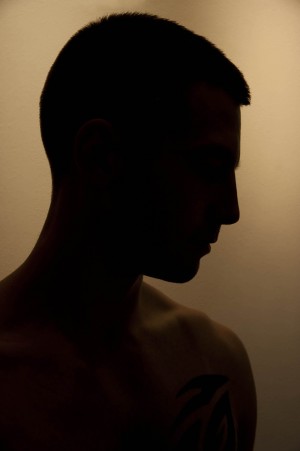 Thanks in no small part to Stieg Larsson's thrillers, Sweden is experiencing an "it" moment. Through the warrens of Stockholm and the wilds of the hinterlands, Larsson exposed readers to the breadth of his country's beauty, touching on noted monuments and the sub-cultural underbelly with equal measure.
Larsson's books inspired the new photographic travel book Tattoos Hornets Fire: The Millennium Stockholm. Shot by Christopher Makos and Paul Solberg, who work together as The Hilton Brothers, the story flows with a steady unveiling of Stockholm's layers. We first encounter the tourist highlights, sinking steadily into dark alleys and night clubs until we've experienced the city through the eyes of, Makos writes, "an actual Stockholmer visiting his or her hometown."
Produced in conduction with VisitSweden, Tattoos Hornets Fire functions to unveil a fantasy. It reveals the truth behind Larsson's constructed world and invites us all to dip our toes in each of the titillating environments he described. One could easily dismiss the premise — best selling books as impetus for tourist push — but here the final product transcends the most obvious purpose (to sell Sweden) and offers a stunning portrait of a city and its inhabitants.
Paul Solberg, an American of Swedish decent, notes "once deeper into town, if armed with appropriate curiosity, you find a place full of sub-cultures and eccentricities and playful cuisine, unique to Stockholm." His forward shares the Scandinavian stereotypes championed in his youth and the pure excitement of finding those to be at once true and also just the surface of a thrilling, multifaceted society. Solberg made his maiden voyage to his "motherland" at the onset of this project, and his emotional connection to the subject shines in The Hilton Brothers collected photographs within the book. Ultimately, it is something of a love letter, giving privilege to both traditions and Stockholm's 700+ tattoo parlors.
This is a travel book unhinged from nostalgia and free from need to hype tradition. Filled with remarkable images, it's an ode to the NOW and enough to satisfy the curious and those with who, like Makos and Solberg, have recently fallen head over heels for Sweden.
Tattoos Hornets Fire: The Millennium Sweden
Photographs by Christopher Makos & Paul Solberg
Published by Glitterati Incorporated, $50
Nick Schonberger

C O M P L E X art&design